At Dayspring, we understand that paying private school tuition can be challenging financially for families. However, so many believe that this challenge is certainly worth the effort. And we agree, but we also know it is imperative that those who wish for their children to be at a private school have that opportunity. Therefore, we have many fundraising organizations that work tirelessly to keep our tuition as low as possible while offering an education second to none.
Oftentimes families don't believe they can afford a private school. But at Dayspring, tuition is approximately $450 per month – that's a car payment! Truly – it is about financial prioritization. So, what is the benefit of a private school, specifically at Dayspring Academy? Why should you prioritize elementary, middle, and high school education over a Disney vacation, a new car, or that new kitchen you've been dreaming of?
A child's education will follow him or her forever. It is often at school that a child creates habits exhibited in college and the workforce. Responsibility, organization, knowledge, collaboration, and communication are a few skills that are taught and practiced at DSA. Most importantly, DSA students focus on Godly characteristics and Christian attributes such as respect, care for one's neighbor, faith in God, devotion to prayer, and daily Scripture analysis in Bible class. These are critical components of a youth's education and spiritual development.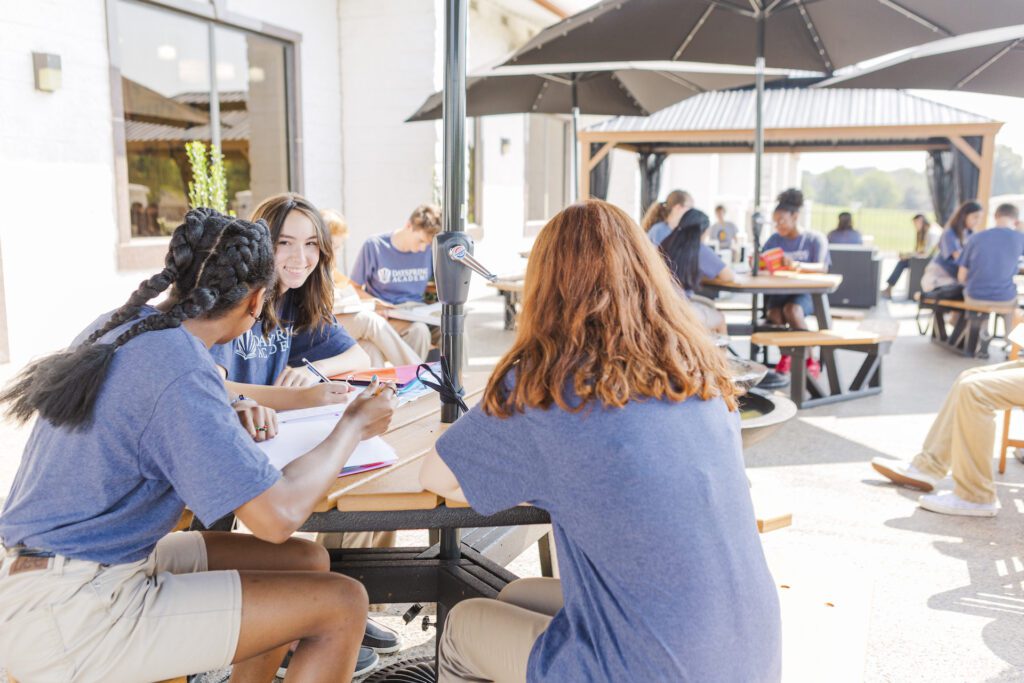 Horace Mann, founder of the common school movement, believed that school systems should reinforce Biblical moral teachings. Today's society encourages students to explore all lifestyles and engage in conversations that emphasize this world's standards over Christian morals. At Dayspring we find it critical to focus on being more like our Savior. This is the very reason DSA exists – to provide a wholesome Christian environment where students can grow academically while still nurturing a Godly way of life. Life is but a vapor – we must use every breath for Him. You will find DSA faculty prayerfully work with each student to make the most of every opportunity God has provided us with in this life.
Invest not only in an education that sets your child or youth on a successful path, but invest in an education where spiritual growth and devotion to God is front and center.